Follow @MoniceSharde
Currently, I am undergoing a reconstruction process. Being completely transparent, it has always been very difficult to release things of the world that I felt was not spiritually harmful.
Entertainment has always been an issue for me. I enjoy reading novels & my favorite genre is Psychological & Crime Thrillers. I'm more into music than television but when I do watch television, a major portion of it is dedicated to Reality TV. I have struggled with this for many years, looking for the balance between what type of entertainment The Most High God considers a sin. I knew that watching shows like Basketball Wives and Love & Hip-Hop was not bringing glory to Him, but I also felt it wasn't necessarily taking it away. Then my mother told me something that, although I would force myself to forget while engaging in sinful forms of entertainment, still stuck with me... And what she said was: Your activities have to be done in the mind of Christ. If there is something you are interested in doing that you do not immediately deem as spiritually harmful, think about Christ sitting in your front room. What would you do around Him in comfort of knowing you are doing His Will & what would you try to hide in fear of knowing He wouldn't approve? -
And JUST LIKE THAT, my mother had summed up my rhetorical questioning of things being acceptable or not to The LORD. This was told to me back in 2010. However, the acceptance of it is saturating now.
So, I am tired of running from complete righteousness, tired of asking Jesus Christ to only wash parts of me (because other parts were unwilling to submit to His Will) & tired of lying down at night being plagued with the feeling of myself being lukewarm!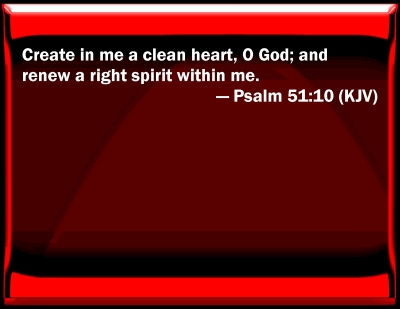 At this time, I am undergoing a reconstruction process that is removing all of what I thought to be little sins & replacing it with complete obedience of The Word & Will of The Most High God.
I have NEVER gotten rid of certain music, TV shows/Movies & Books & stayed rid of it. However, how can I say I am a child of my LORD & Saviour if I do not completely obey Him & walk completely in faith? Exactly! So here I am, a child receiving mercy from My Father for another chance to give willingness & obedience to Christ, so that He may change my ways & cleanse ALL of my heart.